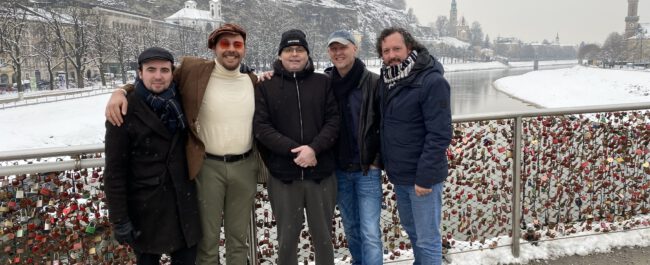 With great sadness and pain in our hearts we want to let you know through this way that our sound artist Arjan van Dijk passed away last Friday, May 5.
We knew there would come a time when he would lose his rock-hard battle against cancer but the shock remains enormous. Exactly two weeks before his passing he still mixed us up in Germany and we made fine memories together for one last time. This enormous perseverance and unparalleled drive is characteristic of how we have been 'on the road' with Arjan for more than 10 years. He has shaped his passion until it really could not go on anymore by making us and many others sound better than we could have wished for.
Arjan, you have been incredibly strong and resilient and remained incredibly positive all this time! You are and will remain a great inspiration to us in how you always made the best of things and never let your 'spirit' be affected by your illness and all the setbacks in your life. We will miss you terribly but are also glad that you got your 'liberation' and that you let go of life peacefully, and surrounded by the people who are dear to you.
Thank you for everything you gave us, our music, our fans and all the people around you.
We wish your dear family strength and fortitude in all that is to come. We are here for you Anna, Cj and Jaylinn!
We would also like to express our thanks to you, our fans, who have sympathized so much with Arjan, his and his family and us.